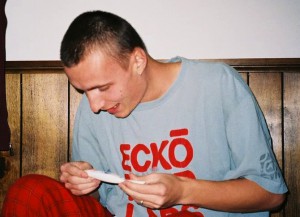 Periodontitis is a chronic, infectious and inflammatory disease of the gums and supporting tissues, which is found in over 70% of the population. Up to now, there was no established correlation to pregnancy. The first published study about it comes from Australia and shows very interesting results.
The researchers followed a wide group of pregnant patients, analyzing amongst other also information on pregnancy planning and pregnancy outcomes for most of them. Their data suggest, that the presence of periodontal disease is a modifiable risk factor, which can increase a woman's time to conception, particularly for non-Caucasians. It exerts a negative influence on fertility that is of the same order of magnitude as obesity. A correlation between the time it took to become pregnant and the socio-economic status of the woman could not be established.
We are encouraging all women, who are about to plan for a family, to ensure that they are free of any gum disease or irritation before trying to conceive, of course among all the other relevant information, that refers to an appropriate lifestyle. Periodontitis in an early stage is easily treated.
All the information is included in the "SMILE study" and can be accessed via Roger Hart, Professor of Reproductive Medicine at the University of Western Australia (Perth/AUS).
[fb_button]